Pure code has a well-experienced web development team in building & managing the website that works for your long-term business goals and meets your expectations.
We deliver responsive websites by using the various frameworks on different platforms.
Developing the website with Angular.Js and React.Js is considered by many & with our web developing methodologies, and programming languages, so we will assure you the best project lead by our proficient web development team.
We at Pure code deals with the latest prototype design & better front end & backend support you will attain the best web development services.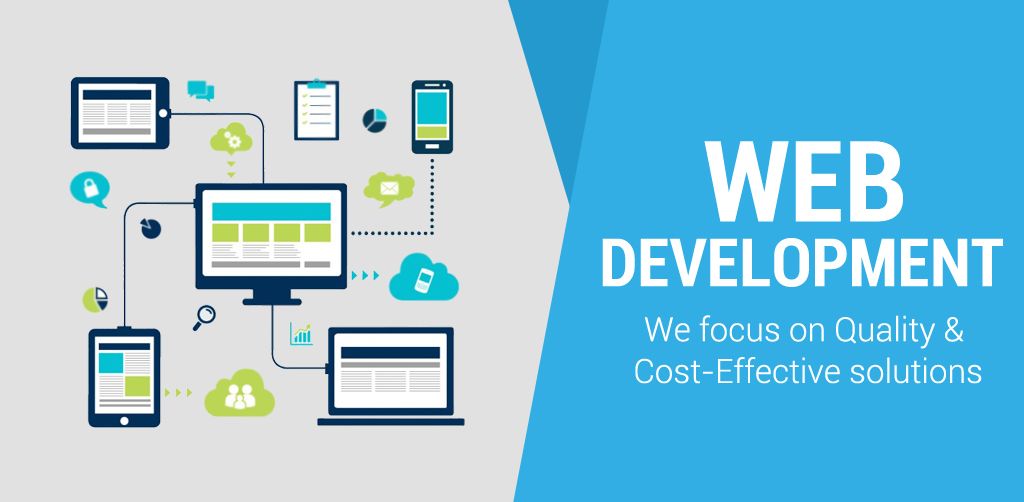 Also, we have a highly experienced team of engineers using top-notch tools like:
JavaScript: which is a programming language that enables interactive web pages
PHP: is a general-purpose scripting language especially suited to websites
Python: It is a programming language that constructs an object-oriented approach aim to help programmers write clear, logical code for small and large-scale project
CSS is a style sheet language used for describing the presentation of a document written in a markup language such as HTML
SassScript: is the scripting language itself that compiles to CSS
React.js: an open-source, front end, JavaScript library
Angular.js: a JavaScript-based open-source front-end web framework mainly maintained by Google and by a community of individuals and corporations to address many of the challenges encountered in developing single-page applications
and even much more web languages and tools that work together to make your web presence a masterpiece, and let you stand out from the crowd to reach your potential clients and customers.
With PureCode you can win high-quality and cost-effective solutions in one place.
If you have any questions please contact us through our numbers or just send us a message through this form